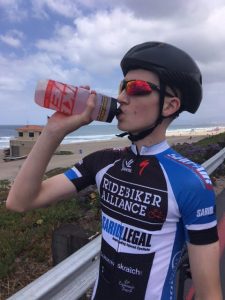 Just a few quick announcements on the blog this week.
First, I have my Whole Foods BBQ in West LA at the Whole Foods on Barrington and National Blvd. on June 17th! It's running from 11 AM – 3 PM. Stop by for some tasty treats and to check out Silent Auction items and bid!
In terms of training, I have been cycling after school – weather is all over the place – hot, cold, sunny and gray!
I got my new Ballista Bontrager Helmet – and I love it.! This weekend think Palos Verdes is calling my name 🙂