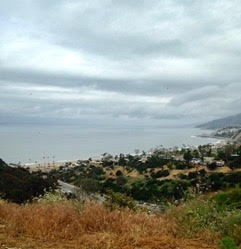 Time for me to practice some hills!
I cycled though Santa Monica, down to the bike path and along to Temescal Canyon to head upward – it was a solid ride.
The weather was gray, but that worked out as it was much cooler and not as many people were out!
Next up Palos Verdes :). I was going to make a time lapse video but couldn't find the cover to my GoPro, so couldn't hold it on the bike!
Note to self:  Look for GoPro Cover!