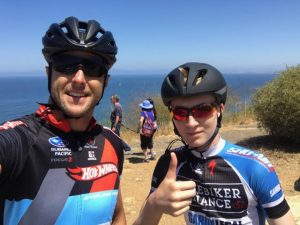 Getting some good miles in with my Sponsor Subaru of Santa Monica!
This past weekend, we took the ocean route up into Palos Verdes.
It was a good training ride.  After, we grabbed a fuel up shake at Sunlife Organics in Manhattan Beach, which was just perfect to refresh
myself before heading home.